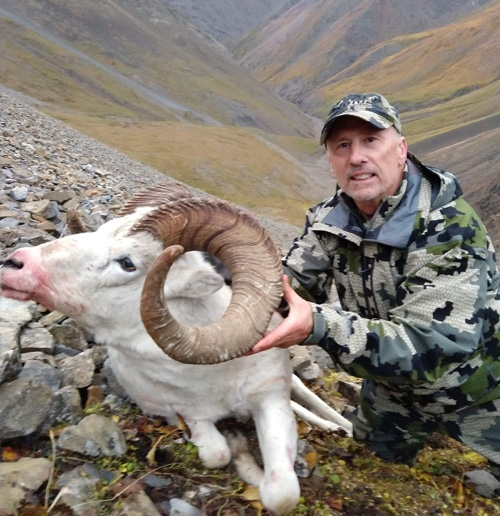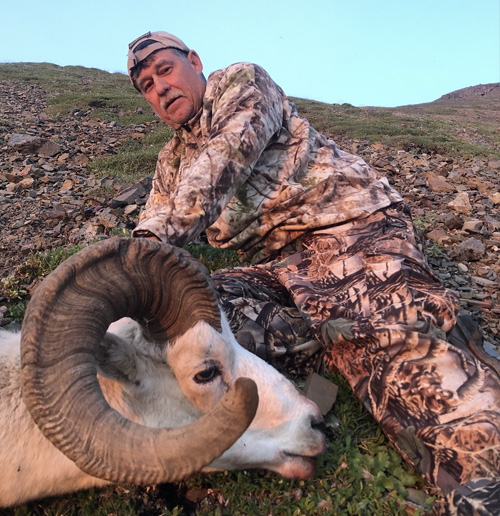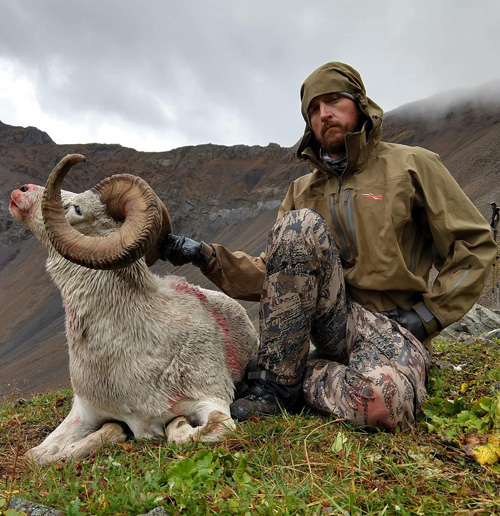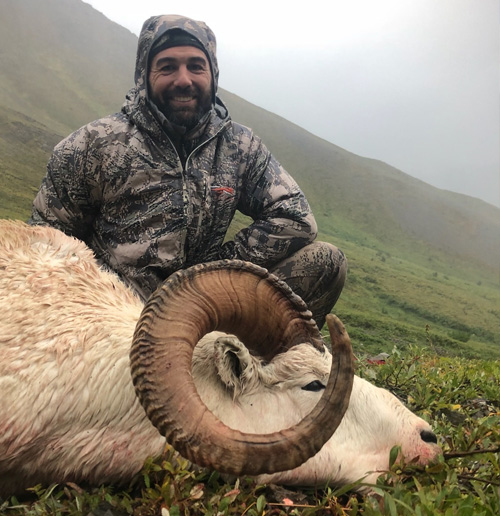 Dall Sheep
Dall Sheep season runs from August 10th – September 20th.
Our Dall Sheep hunts are conducted in the Chugach Mountains and the Alaska Range. These areas are breathtaking, rugged mountains. Sheep hunts in Alaska are always rather physical as the sheep reside in the upper cliffs of steep mountain terrain. It's a challenging hunt with amazing views and great adventure along the way.  Sheep hunts are backpack style hunts and do require good physical condition.
Alaska Range Hunts:  Alaska Range Dall Sheep are exceptional animals with the area (near the border of Denali National Park) holding an excellent population of sheep.  Many amazing trophies are produced here as average age of a harvested Dall ram is 9.5 years of age.  Alaska Range sheep hunts start with the use of a bush plane to where we will set up base camp to hike out of for your trophy Dall Sheep hunt.