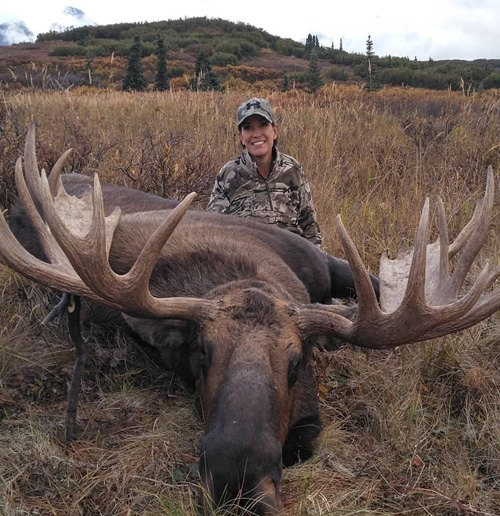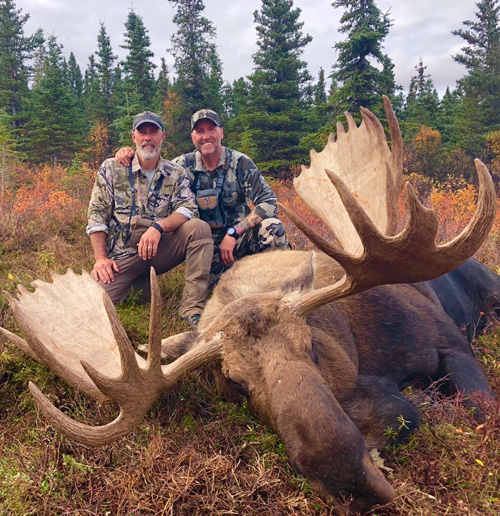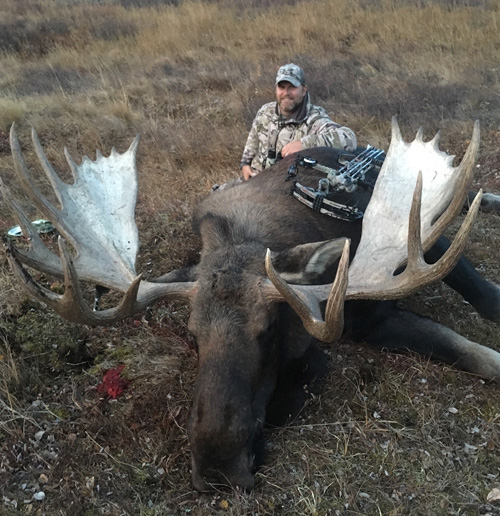 Moose
Western Alaska Range
This is a fly-in moose hunt in the Western Alaska Range. We are flown into this magnificent wilderness by Super Cub, where we will set up a base camp with a large tent and good creature comforts and will travel by foot daily to glass for moose. (This is an over the counter tag area). Moose hunts in this area are available between September 1st-September20th.
Cordova Ranger District/ Chugach National Forest
Our limited guide use area, the Cordova Ranger District of the Chugach National Forest, is famous for its excellent moose habitat and incredible genetics. This area lies along the ocean in the Gulf of Alaska with very impressive scenery between mountains and ocean. This is a draw-only area applied for in November/December. The hunt begins with a bush plane flight out of Cordova and from there is run by foot or small boat along the rivers. It is excellent to combine with a Brown Bear or Black Bear hunt. Hunts are run primarily in October.
Alaska Yukon Moose Hunting
Moose hunting is a true classic Alaskan adventure. We use high points along the rivers and marsh areas to glass and listen for the love sick bulls. You will glass miles of prime moose habitat in all directions. We use calling and glassing as the most effective way to locate the bulls. We'll set up a comfortable tent base camp with cots and a propane heater to dry equipment and keep off the chill. We will provide high energy food and snacks to keep going throughout the hunt. We get moving at first light and wait until last light to return to camp. We try to maintain a 60 inch or better harvest for all our moose clients. Additional trophies of grizzly bear, caribou, brown bear, black bear, wolf, and wolverine can be taken on a trophy fee or as a combo hunt.